The Startup to Scaleup B2B Growth Framework: How to grow your business from Zero to Ten (million dollars)
Dec 17, 2022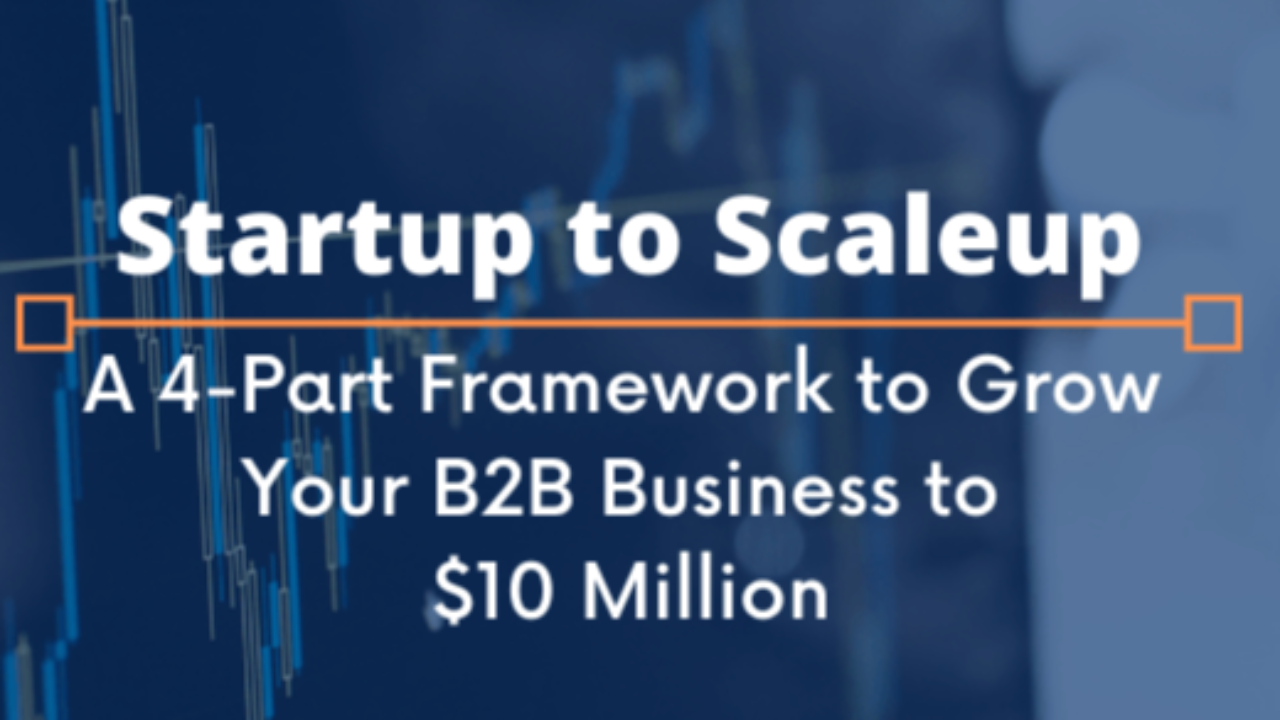 I have shared the stat that only 1 out of 10 startups reach the $1 million in revenue and then only 10% reach $10 million.
That is not meant to scare you, but it is the reality. The good news is I believe there is an approach that will help give you the best chance to achieve your growth goals.
The biggest challenge for founders is time and too often the trial and error of how to achieve breakthrough growth is what ultimately stalls these startups. This is especially true in the B2B space.
Below is an overview of a framework that I have been using (and refining) over the past 5 years. I developed when I helped grow a B2B agency from $0 to $14 million in under 3 years.
This approach will work with a B2B business of any size, but it is really helpful for companies that are moving beyond founder-led.
The Startup to Scaleup Growth Framework: A.C.E.S.
ALIGNMENT: This is the foundation and how you develop your messaging and positioning:
Who you serve (sell to)
What you serve (your offering)
Why you serve (why you started the company)
CONNECT: This is the all-important step of how you connect with your ideal prospects:
Content strategy (no longer optional)
Strong SEO foundation
Channels/Partners
Paid Ads
ENABLE: Eliminate friction from the prospect journey through process & automation:
Buyer Enablement
On-Boarding
Customer Enablement
SUPPORT: Build customer experience into the DNA of your startup:
NPS (at a minimum)
Customer Experience & Churn Analysis
Customer Success strategy
I will detail each section over the next few posts.
Please connect or message me if you want to chat about your startup.
Enjoy!